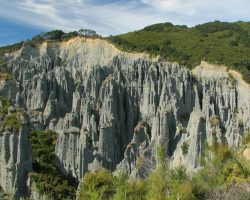 Hike one of New Zealand's most beautiful hidden treasures just over an hour away, near Thames. Traverse gorgeous scenery to reach the top of the Pinnacles with mind-blowing views of the horizon.
If you fancy spending a little more for a unique, adventurous or romantic experience while you're out at Karioitahi Beach, look no further than Agave restaurant, Bersanti Day Spa and Castaways Glam Camping or Adventures for a relaxing, intrepid or exclusive experience.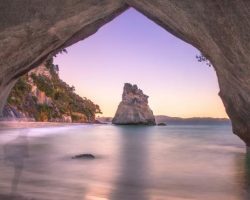 Continue your journey from the Pinnacles over to the popular Coromandel towns of Whangamata, Pauanui and Whitianga, or continue on to explore other east coast beaches around the Coromandel. A popular summer holiday spot for locals; be prepared for stunning views as you enjoy great swimming, great coffee, and a great atmosphere.
It's just under a one-hour drive (without traffic!) to Auckland's CBD and the options are aplenty! Catch a ferry and head over to popular tourist spot, Waiheke Island, for a quaint NZ wining and dining experience, or shoot over to Rangitoto Island for a hike. Head up to the top of the Sky Tower, or bungy jump off the Harbour Bridge – the choice is yours!